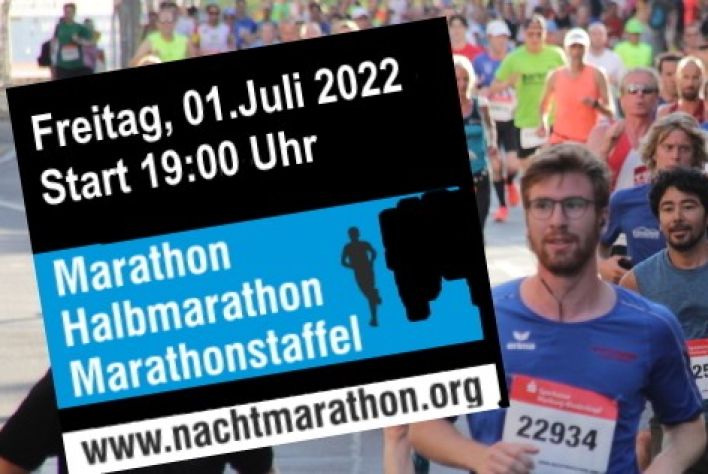 Nachtmarathon & Half Marathon, Marathon Relay
July 1, 2022
Tickets
Nachtmarathon & Half Marathon, Marathon Relay
Marburg, Germany
July 1, 2022
NIGHT MARATHON 1 JULY 2022
Night Marathons & Half Marathons
Most of us have a hard enough time running during the day, but there is something life affirming and so adventurous about heading out for a run at night. When everything else is quiet, it is just you and the open sky. For the runner who is looking for something new to conquer, nocturnal running is not only something outside the ordinary; it can add a little excitement and fun into any competition.
Running at night takes a lot of stamina since that is typically when we sleep. Confusing the body, sometimes the only thing that can keep you going is the competition next to you, the camaraderie you feel with others who have taken the darkness leap and the ability to say "I ran a marathon at night", just because you can.
Dear runners, after two years of corona-related forced break,
we want to hold the Marburg Night Marathon again this year on Friday, July 1st. According to the current status, there would be no restrictions at the event, the tender will be updated, the preparations are in full swing, but some open questions are still to be clarified conclusively. Registration will be activated on 1 May. In any case, we look forward to welcoming many of you again at 7 pm on Marburg's historic market square.