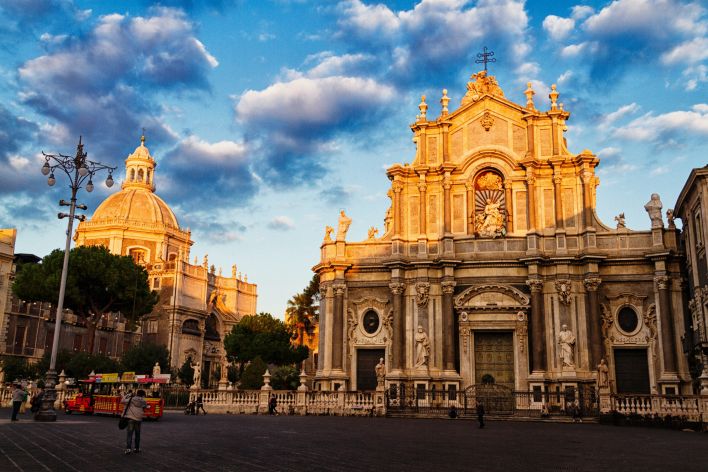 Maratona di Catania
December 12, 2021
Location
Departure and arrival on viale Africa near the square in front of "LE CIMINIERE"
Catania, Italy
The Catania Marathon restarts and prepares for its third edition, scheduled for Sunday 12 December. The event, organized by the ASD Atletica Sicilia of the president Santi Monasteri, is sponsored by the Municipality of Catania, by Coni Catania, under the aegis of Fidal Sicilia and the supervision of the GGG of Catania «Alfio Vittorio Pistritto».
A restart in the name of continuity, as well as hope, with the first news on the horizon. Starting with the route, yet another bet by the organizing company which, in such a delicate historical period, wants to "bring" the marathon closer to the city (and vice versa) with a shorter journey, which can contain the inconvenience to the city and time itself to ensure maximum safety for the athletes in the competition.
A path that will give the possibility, to those who have already raced in Catania, to race again but with a new scenario.
Path
Circuit of 5.274 km developed along Viale Africa and Viale Ruggero di Lauria.
Marathon - 8 laps
Half Marathon - 4 laps
10.5km - n. 2 turns
Departure and arrival on viale Africa near the square in front of "LE CIMINIERE"