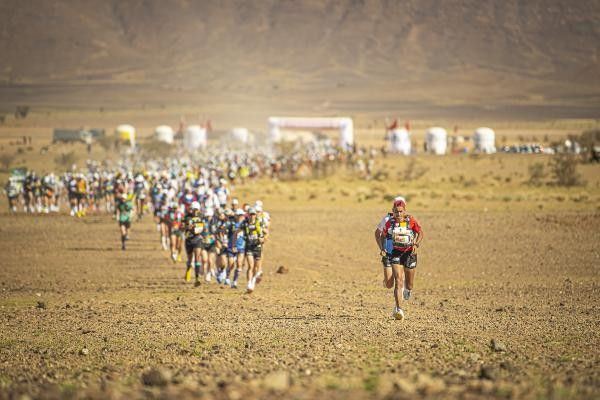 Marathon des Sables
April 3, 2022
1984: At the age of 28, Patrick BAUER decides to join the Sahara in order to walk, alone, 350 km of an uninhabited desert where he will not meet any village, oasis or water point. It is in total autonomy, with a backpack of 35 kg containing water and food, that he took the start of this crossing which will last 12 days. This is the starting point of what will become the MARATHON DES SABLES.
1986: Birth of the first MARATHON DES SABLES in the Moroccan Sahara. The 23 pioneers who take the start do not imagine that their footprints mark the birth of a mythical event, which has now become essential in the calendar of major sport-adventure events. The creation of a non-mechanical competition in the Moroccan sands offers new perspectives to adventurous runners.
1987: Birth of the MARATHON DES SABLES logo: the face of a runner covered by a chèche, the eyes protected by a pair of glasses and the pipette of his gourd clenched between his teeth.
1989: 170 competi