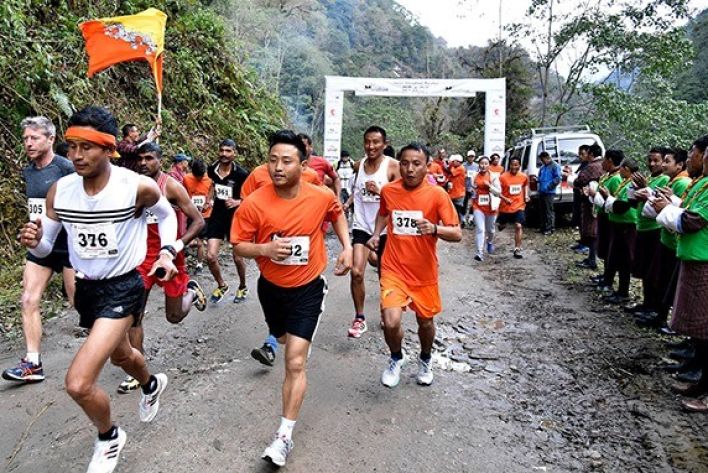 Bhutan International Marathon & Half Marathon
March 6, 2022
The Ninth Edition of the Bhutan International Marathon and Half Marathon will be run on March 5, 2022.
The Himalayan Kingdom of Bhutan is a land of high mountains and deep valleys where compassion and wisdom are the benchmark against which all things are measured, and where the King rules by 'Gross National Happiness'.
On your 26.2 miles (42 kms) or 13.1 miles (21 kms) journey through stunning rural countryside and villages, before finishing at the historic Punakha Dzong, you'll discover the geographical and cultural wonders of a country naturally designed to be a tantalizing destination for adventure and spiritual seekers.
100% of the profits made through this event will support Bhutan's Youth and Olympic Sports programs. Come for the event, and stay for the travel experience of a lifetime.