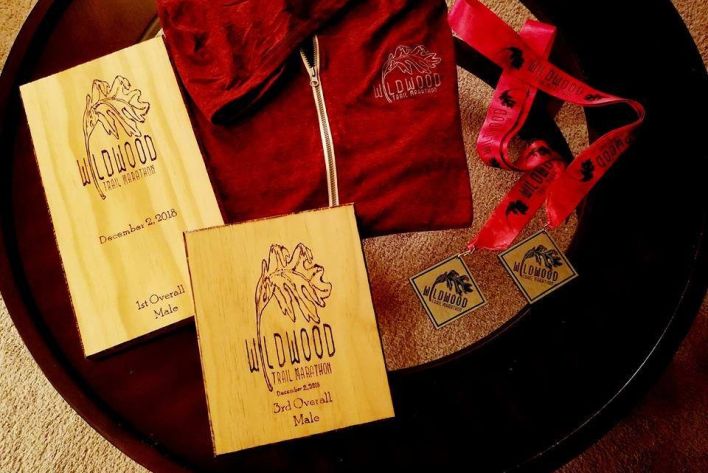 Wildwood Trail Marathon & Half Marathon
December 5, 2021
1/2 MARATHON COURSE DESCRIPTION

The Wildwood Trail 1/2 Marathon starts on the asphalt Hamilton-Carr Trail which takes runners to the chat surfaced Al Foster Memorial Trail. The Al Foster Memorial Trail will take marathoners to the Rock Hollow Connector, where they will spend a number of gorgeous miles running Rock Hollow West and East Trails (running the entire length of Rock Hollow Trail). Racers will then leave the Rock Hollow Trail and run the entire length of the Al Foster Memorial Trail to the Sherman Beach Trailhead. Upon checking in with the aid station at Sherman Beach, competitors will travel on the Al Foster Memorial Trail and Hamilton-Carr Trail to the finish of the 1/2 Marathon at LaSalle Spring Middle School.

The course is a combination of approximately 2 miles of paved greenway trail, gravel, dirt and 90 percent single track with enough rocks and roots to keep you present with approximate ELEVATION GAIN of 750ft!
:
PLEASE NOTE: THIS IS A TRAIL 1/2 MARATHON AND NOT YOUR ROAD 13.1 SO YOU WILL BE RUNNING 13.3-ISH MILES.
No Wimps, No Whining!