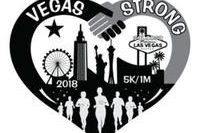 Vegas Strong 5K
October 3, 2021
Vegas Strong 5KOct 3, 2021 - Sunday500 - 1,000 participantsNorth Las Vegas, NevadaRoad5kFun Run
Race Information
This 5k / 1-mile running event at Craig Ranch Regional Park in North Las Vegas helps people to come together as a community to show support for those affected by the tragic events at the Route 91 Festival. 100% of the net proceeds will be donated in honor and remembrance of those who have been affected, to the Las Vegas Victim's Fund.
As we remember those who lost their lives, we will run and walk in their memory and to show support to the amazing city we live in. We also want to take time to honor our first responders who have worked tirelessly to serve this city since the tragedy.
Come on out and show your support and enjoy music, food, awards, prizes and lots of camaraderie!