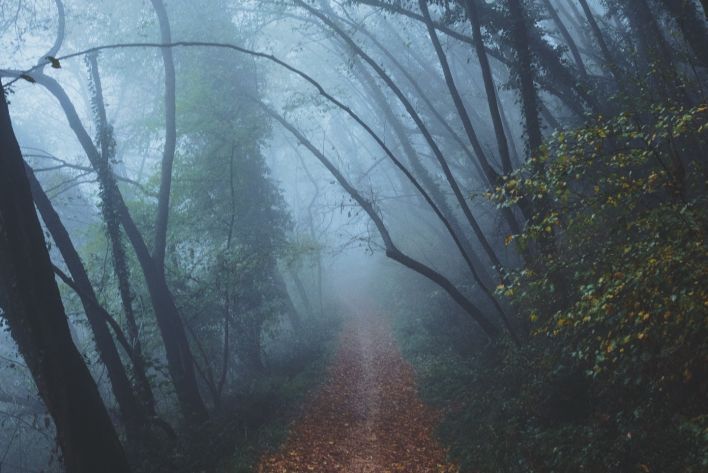 The Haunted Forest Marathon
October 30, 2022
Tickets
FAST, FLAT, and AFFORDABLE
We know you've heard that before! Well…in our case it is true. The total elevation for the Full Marathon is 59 feet. The total elevation for the Half Marathon is 40 feet. We are unique not only with our theme but with our course and price!
THE COURSE
The Marathon will be a USATF Certified Course and a Boston Marathon Qualifier.
​The Half Marathon will stay with the Marathon for the first 13 miles. It is a mix of blacktop and hard packed crushed limestone.
​The 5K will be a fun route through Downtown Canal Fulton
Races
26.Boo Marathon - Run along the Ohio & Erie Canal on the Towpath Trail - a mixture of hard crushed limestone and small sections of blacktop. Aid stations every 2 miles. A great way to leverage your Fall Marathon Training for a second chance at a PR.

Haunted Half Marathon - Stays with the 26.Boo Marathoners for 13 miles. Another chance to leverage that Fall Training fitness or use it for a PR.

Frantic Five Kilometer - Starts 15 minutes after the Marathon / Half Marathon and runs through Downtown Canal Fulton before finishing on the Towpath Trail. Look for candy stops along the way!

All events will run on the Ohio & Erie Canal Towpath Trail and the Olde Muskingum Trail.

St. Helena Heritage Park will serve as the Start, Finish, and Festival site in Canal Fulton Ohio.

Details regarding Lodging, Directions, Parking, etc will be available on the website in late May.

Start Times: 26.2 / 13.1 - 8:00am, 5K - 8:15am​