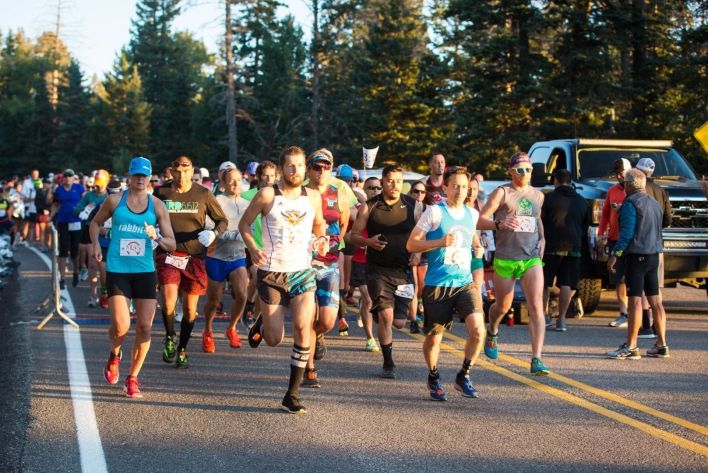 The Albuquerque Marathon & Half Marathon
September 25, 2021
WHAT IS THE THE SANDIA CREST MARATHON?
It's a place where beauty meets sweat, where mountain peaks meet valley troughs, and where possibility meets actualization. As a Boston qualifying and USTAF certified course (NM18003MWC), the Sandia Crest Marathon In Albuquerque, NM, gives experienced marathoners to beginning runners a chance to dream bigger and run faster.
The Course:
The Sandia Crest Marathon follows a fast-paced course that takes you along the beautiful, winding paths down the Sandia Mountains and deep into the canyons of the Cibola National Forest. Runners will follow the majority of the route downhill, with paved roads, including the historic Route 66 which boasts some of the best city views Albuquerque has to offer! Please note that the course is not all downhill. There are 2-3 uphill sections of the course, and some small rollers. We recommend training for the downhill as much as possible to temper your legs, and prepare for the decent!
WHAT DO I GET?
So what exactly comes to those that Merit? Aside from the stunning views of September foliage and the glory of tackling this fast, downhill, and exhilarating race, you'll also receive a first class race medal, event photos, an exclusive t-shirt, and a bag of swag that'll include foil blankets, gloves, and your race bib