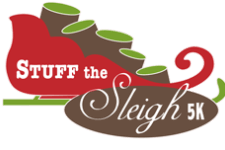 Stuff the Sleigh 5K Run/Walk
December 10, 2022
Tickets
Stuff the Sleigh 5K Run /Walk
PLACE5530 Middle Road
Caledonia, WI US 53406DESCRIPTION
11th Annual Stuff the Sleigh 5K. Moose Lodge 437 - Caledonia, WI .
Starting at the Moose Lodge on Hwy 32 and Middle Roads, you run through the Racine County Bike Path on an Out and Back Course.
Stuff the Sleigh 5K ® benefits Local Food Shelters and Mooseheart.org Mooseheart is a residential childcare facility, located on a 1,000-acre campus 38 miles west of Chicago. The Child City is a home for children and teens in need, from infancy through high school.