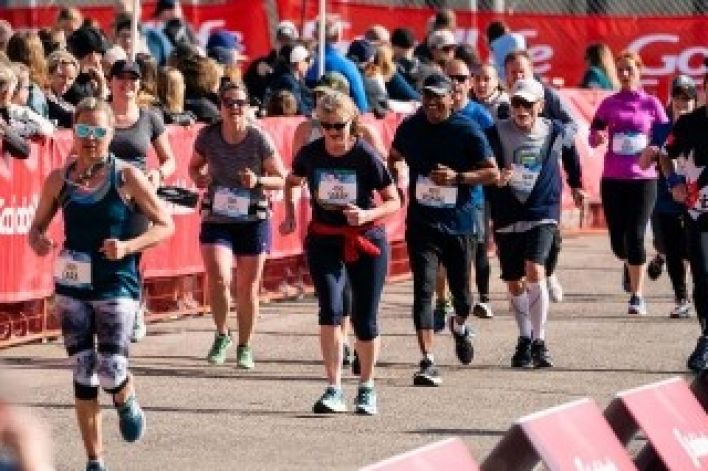 Scotiabank Calgary Marathon & 50K Ultra Marathon, Half Marathon, 10K, 5K
September 19, 2021
Canada's Longest Running Marathon.
For 57 years, the Calgary Marathon has been at the forefront of running in this country, attracting runners from all over the world to discover our city while staying true to our western roots and loyal to our homegrown runners.
Whether you know this city or not, the Calgary Marathon route will make you blush with its beauty and smile because of the western hospitality by an army of volunteers. Whether it's your first marathon or your 57th, when you run Canada's Marathon on Sept 19, it will quick become a fan favourite. Just ask our fans! Voted Alberta's Best Road Race in 2019, 2018, 2017, 2014, 2013, 2012, 2010 and 2009.