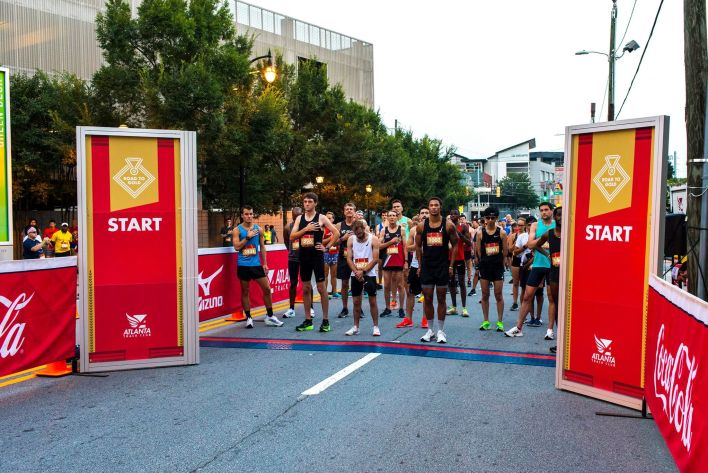 Publix Georgia Marathon & Half Marathon, 5K
February 27, 2022
The fall marathon tradition continues in 2021! While some are training for a personal record in Chicago or Boston, others to finish their first marathon in New York, and some to stay in shape for the spring season, Atlanta Track Club's In-Training for Fall Marathons program is designed to meet your needs while training at home or in-person. The 14-week program combines structured long runs with additional midweek workouts to help you reach your goals with the support of a community or without having to leave your neighborhood. You pick the marathon and we help you prepare!
In 2021, the In-Training for Fall Marathons program will feature:
In-person and virtual options
Certified coaches to guide you while keeping you accountable
Digital learning opportunities on Tuesday evenings at 8:00 p.m. led by Atlanta's running and walking experts
Small group workouts throughout the city during the week and larger long runs on Saturdays
Additional customized training levels to meet your fitness, experience, and goals
Individualized workouts to prepare you for the marathon of your choice
Daily text/email reminders of workouts powered by Final Surge
Online platforms to build community and camaraderie
Double-wall stainless steel water bottle courtesy Mizuno for new, in-person participants; returning participants get a sticker to add to your bottle to show your veteran status!
While there are no specific event course limit paces for this training program, we recommend that training participants be able to maintain 14 min/mile for at 10-13 miles at the start of training. This program is not intended for beginners.