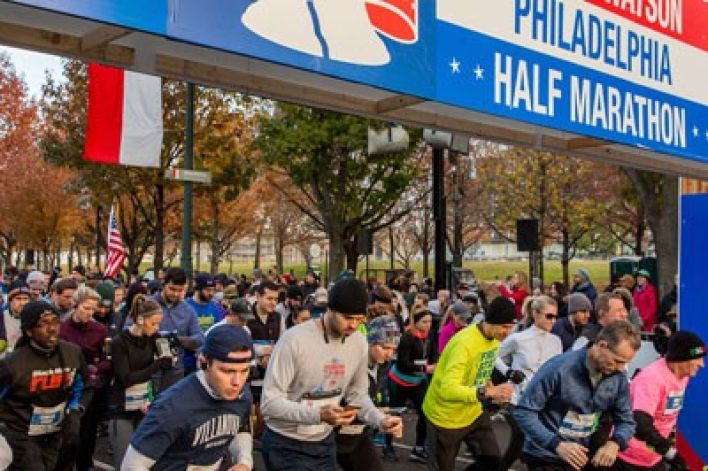 Philadelphia Marathon & Half Marathon, 8K
November 21, 2021
Dietz & Watson Half Marathon
It's half the marathon, with all the triumph!
In 2017 the Philadelphia Marathon Team created a new course for the Half Marathon with almost ten miles in the city. This new course takes runners through most of the same historic areas and iconic neighborhoods that Philadelphia has to offer. The new Half Marathon course is the most unique and exciting Half Marathon course in the city.
Have the time of your life in 2021 completing 13.1 challenging miles that wind through Philadelphia's most scenic and historic neighborhoods. From the history-steeped streets of Old City, through one of the liveliest stretches of Center City, across the Schuylkill, up through the bucolic trails of Fairmount Park, and back down to canvas the banks of the river. The course is also sanctioned by USA Track & Field.
The half marathon was added to Philadelphia Marathon Weekend in 2006 and has seen an increase in runners every year since. Whether as a test-run for first-time marathoners or as a challenging race along a scenic course, the Dietz & Watson Half Marathon has given thousands of runners the opportunity to take on the Philadelphia Marathon Weekend on their own terms.
The Philadelphia Marathon Weekend Events are USATF sanctioned and course-certified.