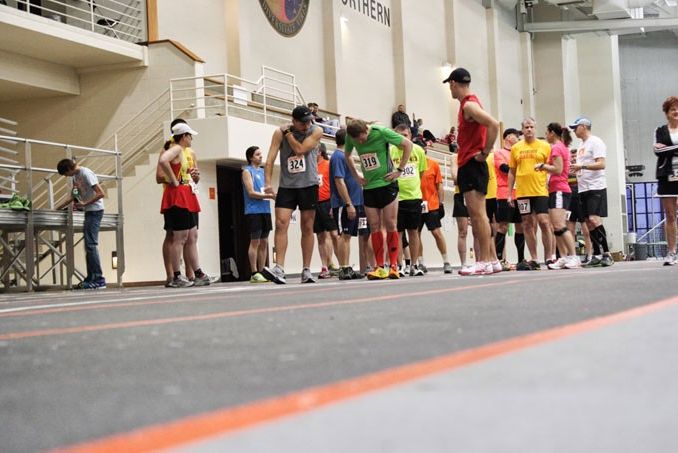 ONU Polar Bear Indoor Marathon & Half Marathon
January 30, 2022
Race Information
The course involves 211 (marathon) or 105.5 (1/2 marathon) laps on the indoor track (200 meters per lap) in the ONU Sports Center. The marathon is USATF certified: OH10061PR. A member of the ONU cross country or track & field team will count each runner's lap and record his or her times, and a FinishLynx timing system will be used at the finish line.
Packet Pickup:
Packet pickup will be Saturday, Jan. 26, from 4-8 p.m. in the Sports Center. Packets also can be picked up the morning of the race starting at 6:30 a.m.

Pre-race Dinner:
An all-you-can-eat pre-race pasta buffet dinner will be offered on Saturday, Jan. 26, in the Sports Center from 5-7 p.m. A dinner for each registered runner is included as part of the race fee. Additional tickets can be purchased with your registration for $12 for adults and $6 for children age 12 and under. This will be a great time to meet the other runners prior to the race.
Awards:
The first male and female finisher in each race distance will receive an award. There will be no age group awards due to the small field size. Unfortunately, runners cannot use their time from an indoor marathon to qualify for the Boston Marathon.