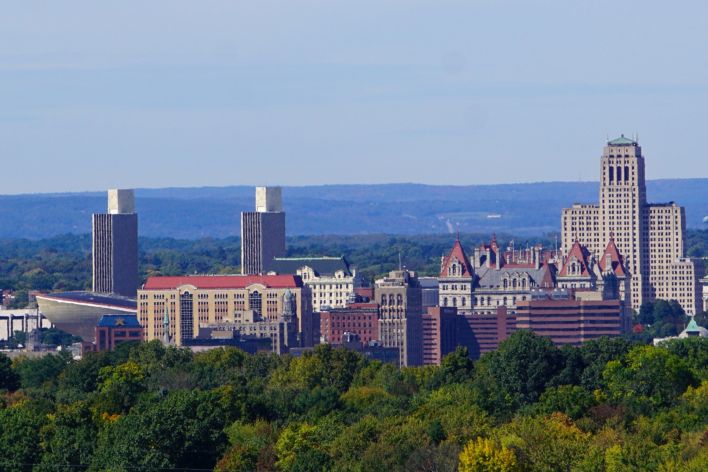 Mohawk-Hudson River Marathon & Hannaford Supermarkets Half Marathon
October 10, 2021
Mohawk Hudson River Marathon
Your PR awaits. Think fast. Think flat. Think about accomplishing one of the greatest challenges of your life: the marathon. There's no better place to test your mental and physical strength than on our course, described in Runner's World Magazine as "simple, understated and stunning", an event with "all the amenities of a major marathon with none of the hassles." See it for yourself.
Hannaford Supermarkets Half Marathon
Half the distance, all the bragging rights. Whether you are a novice or have a hundred half marathons under your belt, the Hannaford Supermarkets Half Marathon is your race. The fast and scenic course attracts some of the best runners in the Northeast and guarantees an exciting competition. The slight elevation decline is perfect for first-time half-marathoners and returning half-marathoners alike. Bike trails, city streets, river views, fall foliage and perfect running weather: it has it all.