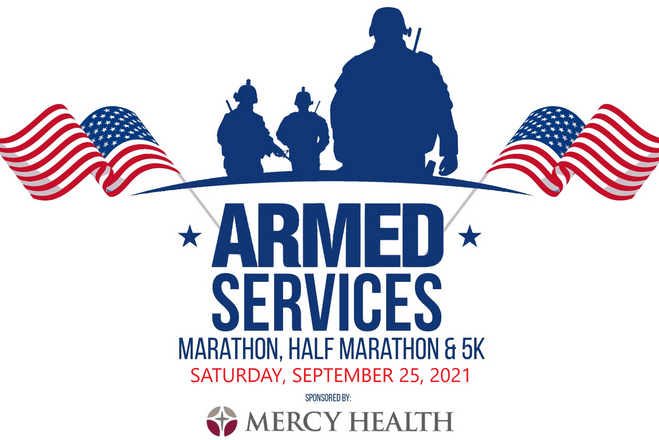 Mercy Health Oktoberfest Marathon & Half Marathon, 5K
September 25, 2021
EVENT INFORMATION:
​The entire event is sanctioned with USA Track and Field, the national governing body of track, field and running events. The marathon and 1/2 marathon courses are measured and certified with USA Track and Field. The marathon course is a qualifying event for the Boston and New York City Marathons. The 1/2 marathon is also a qualifying course for the New York City Marathon, at a slightly faster pace, naturally. While all family members are encouraged to participate, we ask that you keep your "furry" family members home. While we certainly have and love our own pets, pets will NOT be allowed on the course.
During the Friday pre-race expo and Saturday race, we ask that you park in the Central Park parking lots. The neighboring businesses (Ace Hardware, Two Tony's Restaurant, etc) will be open for business and we don't want to interfere with their business. Please see the "Map to Venue/Parking" page with available overflow parking lots for your use.
The marathon has a 6 hour time limit. If you're not able to finish the marathon in 6 hours, DON'T BE DISCOURAGED. We offer a special start time of 1 hour early (7:00AM) for those unable to finish the marathon in 6 hours. This early start is NOT available to anyone else.