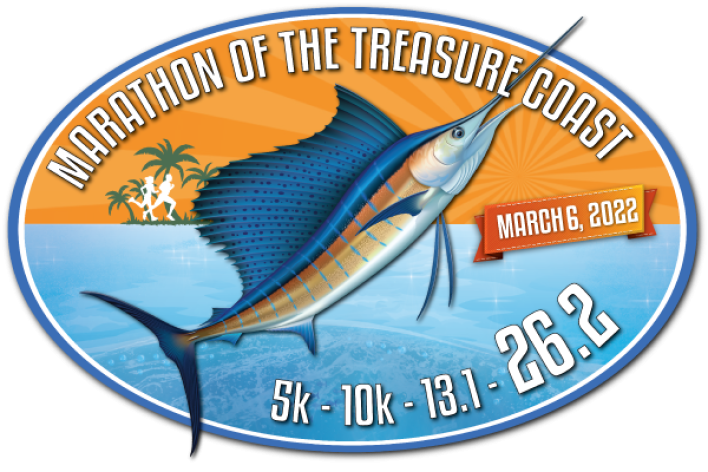 Marathon of the Treasure Coast & Half Marathon, Marathon Relay
March 6, 2022
Full Marathon Route Map and Runners' Perks
Marathon of the Treasure Coast
Marathon will start at 6:00am, Half Marathon will start at 6:15am, March 6, 2022 – Memorial Park.
The TC Marathon course features 26.2 miles of Treasure Coast beauty, loaded with the charm of southern Florida: water views, community involvement, a competitive and "live" marathon race, with COVID 19 protocols implemented. You are going to love running the Treasure Coast!
Click to read Registration Policies.
Race Cut-Off Policy:
Our beautiful and scenic route and our awesome volunteer route support are available for a 7 hour pace (6AM to 1PM), but the timing and Race Village will stay open and available until all participants have crossed the finish line, no matter what time that is!
We do begin shutting down the aid stations and releasing volunteers from their posts according to a seven-hour marathon finish pace (1PM). This means that much of the aid will be reduced or gone if you're running much slower than a seven-hour finish pace.
If you have a crew or support person, they're welcome to supply you aid in the final miles if you're behind a seven-hour pace, and there are some options for buying aid along the way in the final three miles, if you're unsupported.