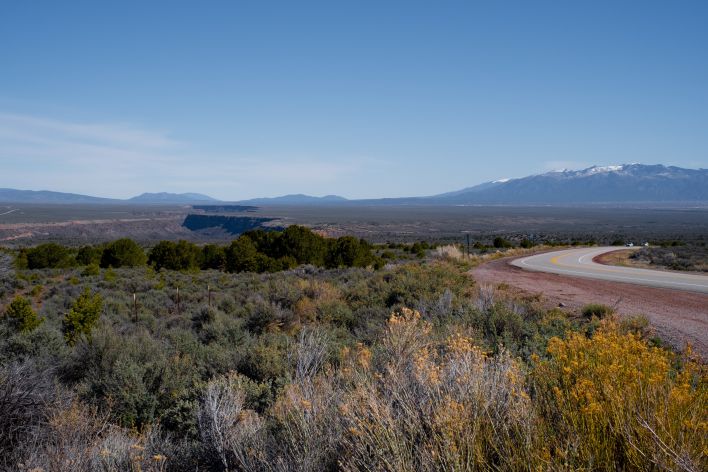 Marathon de Taos & Marathon Relay, Half-Marathon, 5K
October 10, 2021
If you are getting fed up with running all the big races with over 10,000 runners come and run this one. The course is quite hard as it is at altitude and hilly. The year I raced there were 99 people on the start line. We got a motel that was less than 200 yards from the start line.
The course is absolutely stunning, there were not many spectators but the few that were out there were pretty enthusiastic. The organizers did a great job, there were water stations without fail every 2 miles. Everybody received a race medal that was hand-decorated by the local school children, and at the award ceremony there were numerous spot prizes as well as local art products given to age group placers.
I hope to come back and run this race soon.