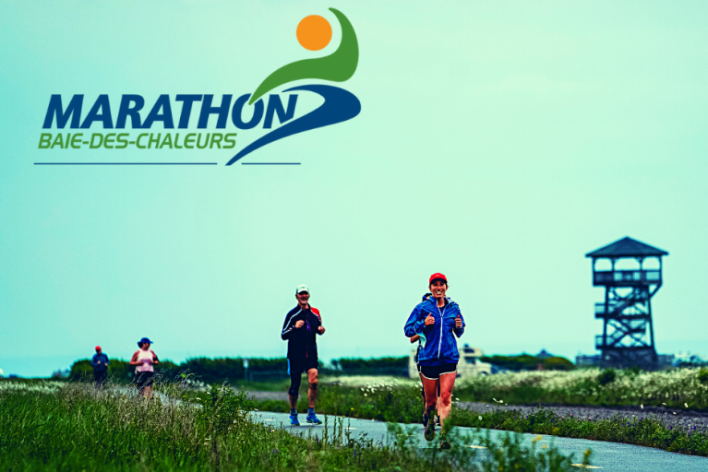 Marathon Baie-des-Chaleurs
June 5, 2022
CONTACT THE ORGANIZERDESCRIPTION
Welcome to the Marathon Baie-des-Chaleurs in Carleton-sur-Mer!
For this special edition, the Marathon Baie-des-Chaleurs offers 7 events to do near you, wherever you are. This year, even if the joy of running will not mix with the scent of saline air, join an active community for whom the importance of going out and moving is always at its peak.
Our objectives
Getting you moving
Creating a positive collective movement
Generate a wave of smiles
Spoil yourself with participation prizes
The tests
Marathon Sports Experts – 42.2 km
Half Marathon Metro – 21.1 km
15 km CIEU-FM
10 km Desjardins
5 km Familiprix
3 km Jean Coutu
1 km Jean Coutu (only for 13 years and under)
From May 22 to June 5, 2021, MOVE WITH US!
Registration gives access to the draw of many participation prizes:
Jackpot: for a lucky few, participation in an event in Carleton-sur-Mer on the weekend of June 19-20
Coup de Coeur Photo Award: 3 "unique experiences" packages
Enterprise Price: 3 "CIEU-FM visibility" packages
Participation prize: nearly $6,500 in prizes