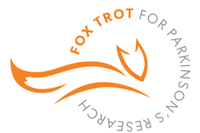 Los Angeles Fox Trot 5k
October 2, 2021
Los Angeles Fox Trot 5k Run/Walk for Parkinson's ResearchOct 2, 2021 - Saturday500 - 1,000 participantsPasadena, CaliforniaVirtual Road1mi5kFundraise
The Michael J. Fox Foundation's
Virtual Fall 5K/10K/Half Marathon
DATE: October 2, 2021
Join The Michael J. Fox Foundation for the second Virtual Fall 5K/10K/Half Marathon!

Unite with runners and walkers worldwide to help move a cure for Parkinson's disease over the finish line. Wherever you log your miles, you'll be connected to an active community of individuals and teams working toward the same goal.

Although we are virtual, the impact remains the same: 100 percent of the proceeds
go directly to MJFF's programs to speed better Parkinson's treatments and end the disease for good.

Will you join us?