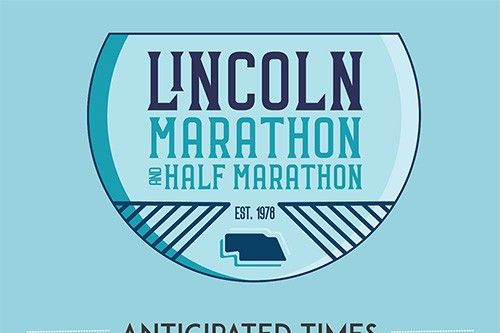 Lincoln Marathon & Half Marathon
May 1, 2022
The 45th Annual Lincoln Marathon
Join us May 1, 2022, for a great running experience through the streets of Lincoln, Nebraska. Our event offers something for runners of all ages and abilities, from elite runners to everyday athletes looking to accomplish a fitness goal.
Registration opens on January 8, 2022. Watch for an email that includes registration details, if you are a past participant of the Lincoln Marathon and Half MarathonThe Lincoln Marathon is organized by the Lincoln Track Club, a volunteer organization that has been promoting running in Lincoln, Nebraska, since 1975.
Lincoln Marathon.
The Sowers Club Cup is presented to the first woman to finish the Lincoln Marathon.
Plaques are presented to the next nine men and nine women to finish the race.
The Harry Crocket Memorial Award recognizes the first man and woman over 50 to finish the Lincoln Marathon. This award honors Harry Crocket Jr., founder of the over 50 club.
The Clarence Osborn Award recognizes the oldest runner to complete the marathon. Clarence epitomized the older runner as he began his running career in his sixties and held running in his heart until the very end, finishing the Tabitha Run by walking across the finish line just days before he died in March 2019.
Plaques will be presented to the top three men and top three women in each age division: 19 & under, 20-24, 25-29, 30-34, 35-39, 40-44, 45-49, 50-54, 55-59, 60-64, 65-69, 70-74, 75-79, 80-84, 85-89, 90 & up.
Master Awards