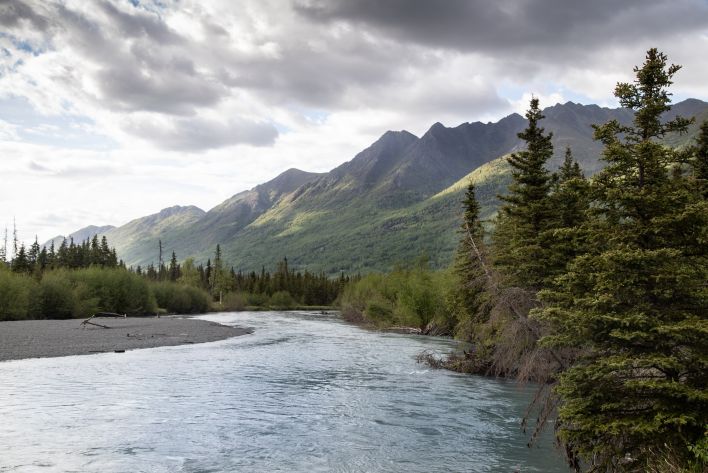 King Salmon Marathon & Half-Marathon
July 17,2021
Over the past thirteen years, this event has evolved from a spontaneous jam session of local musicians into a coordinated annual music festival, integrating headliner musicians with Alaskan artists of all genres. An appreciation of artistic talent and admiration of Wild Copper River salmon unites musicians and audience members alike.
The Salmon Jam music festival We hope you enjoy the great line-up of activities we have for you this salmon festival weekend. All activities take place at Mt. Eyak Ski Hill unless otherwise noted. Stay tuned for information about shuttle rides that will be available throughout the weekend.
Cordova is surrounded by extraordinary ecosystems that combine to form one of the world's most spectacular natural environments and host to a thriving wild salmon migration. We now host participants from all over the world, and in one of Alaska's most beautiful and friendliest communities. We have welcomed runners from Japan, Australia, Brazil, Norway, and several states in the continental U.S.A such as New York and Florida – plus many more. Some people come back year after year, and we hope that you will do the same. Our salmon runs are dedicated to the five species of salmon native to our area.