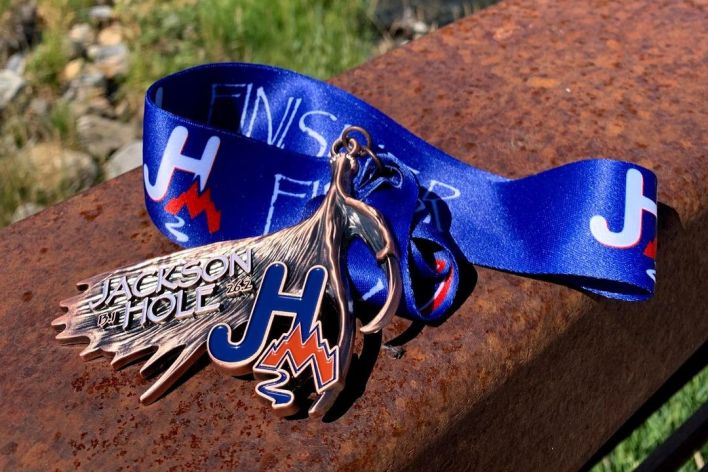 Jackson Hole Marathon & Half Marathon
September 25, 2021
The Jackson Hole Marathon course starts near Jackson Town Square's famous elk antler arches. The first four miles take you past the beautiful views of the National Elk Refuge, through the neighborhoods of east Jackson, and along the base of Snow King Mountain before you separate from the road and hop on the pedestrians-only pathway network and head out of town limits.
For the next nine miles, you'll be heading around South Park Loop, and enjoying majestic views of the Jackson Hole Valley, the Tetons, and probably at least a couple of horses.
At about mile 14, you'll be turning west on the pathway along Highway 22. As you near mile 17, you're in for a treat as you cross the Snake River and enjoy some of the best views of the day (selfie time!).
Between miles 18 and 20, you'll be looping through the quaint-quirky town of Wilson and then you're heading north toward the Grand Teton and the Finish Line. Next stop: the elk antler arch finish line in Teton Village.
99.6% of the course is run on paved roads and/or paved pathways, but the last .1 mi into the Finish Line is on grass