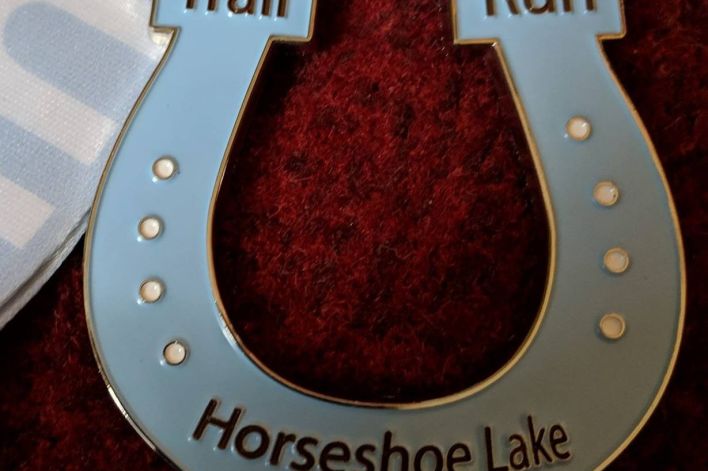 Horseshoe Lake Trail Run & 50K, 30K, Half Marathon, 5 Mile
May 1, 2022
Location
Skyline Ridge Open Space Preserve, Palo Alto, CA. The preserve's entrance is located one mile south of the intersection of Skyline Boulevard (Highway 35) and Page Mill Road.
Sunday, May 1, 2022
8:00 a.m.
50KMarathon30KHalf Marathon5 mi (8:15 a.m.)
Register OnlineVolunteerManage Registration
Entry Fees
To get the shirt size you want, please register by 4/24/22.
5 mi - $45Half Marathon - $5530K - $60Marathon - $6550K - $75
Late Entry (after 4/24/22) - Add $10
Pre-registration closes at 12 noon, Friday, April 29th
Race-day Entry (if not sold out) - Add $20
Read our Cancellation Policy.
Course
The course is within the Skyline Ridge, Long Ridge, and Russian Ridge Open Space Preserves. The majority of the course is along the Bay Area Ridge Trail with spectacular views of the Pacific Ocean and Santa Cruz Mountains.
(Distances are accurately measured using a Rolatape® surveyor's measuring wheel.)