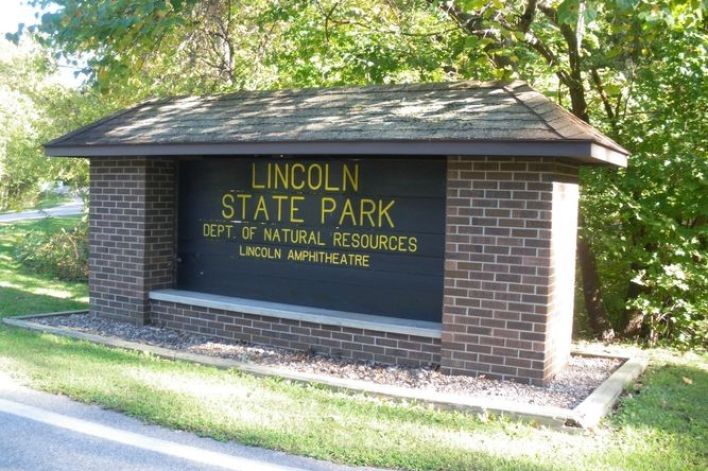 Honest Abe Trail Run Marathon & 14K, 6K
September 19, 2021
This event consists of three races on the trails within Lincoln State Park. Our main goals are to benefit the park and be as environmentally friendly as we can while putting on an enjoyable event for all involved. All proceeds will be donated directly to Lincoln State Park. Proceeds from past events have been used for things like planting trees and trail maintenance, among other things.
COURSE
This race will take place on the trails within Lincoln State Park. The start/finish of the loop course will be near the entrance to the parking lot of the Lincoln Amphitheatre.
The course is a clockwise loop encircling the park. The marathon will be three loops, the 14k will be one, and the 6k uses a little less than half of the 14k loop. The course consists primarily of double-track trails with a little bit of gravel and a few road crossings along the way. The loop, run clockwise, will take runners on a nice wooded tour around the park. From the start, the course will follow trails 6, 4, 2, 1, 3, 1, & 5.
For trail racing this is a fast and forgiving course. The loop has mostly rolling hills with a couple notable climbs just for fun. Cumulative elevation gain for the marathon is about 2500'. The terrain is not exceptionally technical, but having at least some trail running experience by race day is highly recommended.