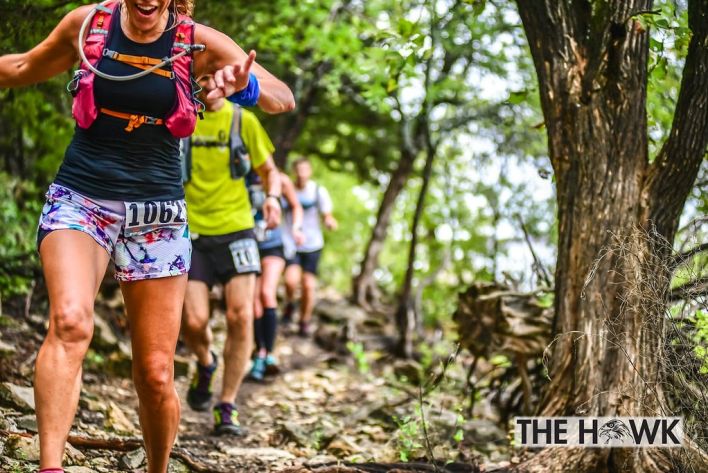 Hawk Hundred Marathon & 100 Mile, 50 Mile
September 10, 2022
Tickets
The Hawk Hundred
Clinton State Park, Lawrence KS September 10th, 2022
The Hawk 100 / 50 / 26.2 Race, presented by the Lawrence Trail Hawks, is located at: Clinton State Park Army Corp of Engineer - Shelter 1 - Overlook Park 798 N 1402 Rd, Lawrence, KS 66049
Hawk Hundred The Hawk Hundred, sponsored by the Lawrence Trail Hawks, has the option of a 100-mile, 50-mile and Marathon trail race. The course covers a 25 mile loop through the technical rolling trails at Clinton State Park, Lawrence, KS. The Marathon runners will run 1.2 miles on the Nature Center Trail before they start the 25 mile loop.
The 100 MILE race starts at 6:00AM The 50 MILE race starts at 7:00AM. The MARATHON starts at 8:00AM
MARATHON starts at 8:00AM
The pre-race briefing and Packet pickup -TBD based on COVID-19 restrictions. We will communicate the specifics 30 days prior to the race based on the County guidlines. DROP BAGS need to be dropped off Race morning 15 minutes before your scheduled start time.
As always, Mile 90 will be capturing the beauty of the race day with their breathtaking pictures. Please visit their website www.mile90.com for the last several years of the Hawk Hundred pictures.
All distances 100 / 50 / 26.2 are chipped timed by Timer Guys and live updates will be available on race day.