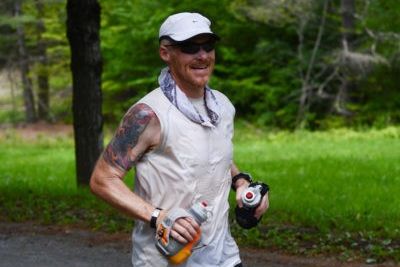 Grasslands Trail Run Marathon & Half Marathon, 50MD
March 19, 2022
In 2015, Chris became the volunteer race director for the Grasslands Trail Run, one of NTTR's races. The race was started by Suzi Cope, the first woman to complete the Grand Slam and someone who has been a personal inspiration. A year later, he became the owner and race director of both the Grasslands Trail Run and the Rockledge Rumble Trail Run.
Trail running and race directing are his passion and Chris and Anne feel lucky to be able to share the trails and this sport. Chris also works full time for a national nonprofit organization focused on wildlife and conservation; he is an advocate for the protection of public lands. Chris and Anne live in Keller with their four kids and love traveling to other races when not working or race directing.
The Grasslands Trail Run course uses the multi-use trail system at the LBJ National Grasslands. The trails used for the course are the Blue, White, Yellow, and Red trails.