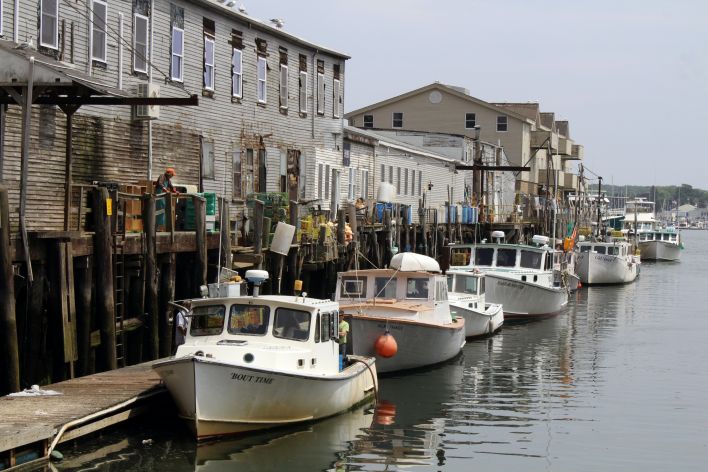 Gorham Savings Bank Maine Marathon
October 2, 2022
Tickets
Portland's Maine Marathon, Half Marathon and Marathon Relay is a spectacular event. The course is beautifully scenic thanks to the trails, parks and waterfront of its popular Back Bay area,
Runners in all three races follow an out-and-back course that starts and finishes along the southern end of the Back Cove, the inner bay area near downtown Portland that's a popular spot for running, walking and biking thanks to the paved trails that hug the shoreline virtually the entire way around.
The marathon is a qualifier for the Boston Marathon and features a moderately hilly out-and-back course.
Course Highlights
Race starts on Baxter Blvd., near Pedro Field
First 2 miles on Baxter Blvd., around scenic Back Cove
Left turn onto Bates St.
Cross Washington Ave. onto Veranda St.
Merge onto Route 1 North
Cross Martin's Point Bridge, then right onto Phillips Rd., followed by immediate right onto Whitney Rd.
Left onto Shoreline Dr.
Left onto Hammond Rd.
Right onto Route 1
Right onto Route 88
Continue on Route 88
Right onto Gilman Rd.
Right onto Prince's Point Rd.
Straight onto Old Town Landing
Turnaround at cone
Right onto Morton Rd.
Left onto Drinkwater
Left onto Gilman Rd.
Return on Gilman Rd. to Route 88
Left onto Route 88
Left onto Route 1
Straight onto Veranda St.
Right onto Sherwood St.
Left onto E. Kidder St.
Cross Washington Ave. onto W. Kidder S
After a virtual-only event in 2020, the 2021 Gorham Savings Bank Maine Marathon, Half Marathon, and Relay returns to an in-person event, featuring an out-and-back course with rolling hills and views of the Portland skyline, the Back Cove, Casco Bay, and peak fall foliage. The Marathon is USATF certified and a Boston Marathon qualifier. The Half Marathon is also USATF certified and the Marathon Relay is a unique 2 to 4-person marathon-length event.