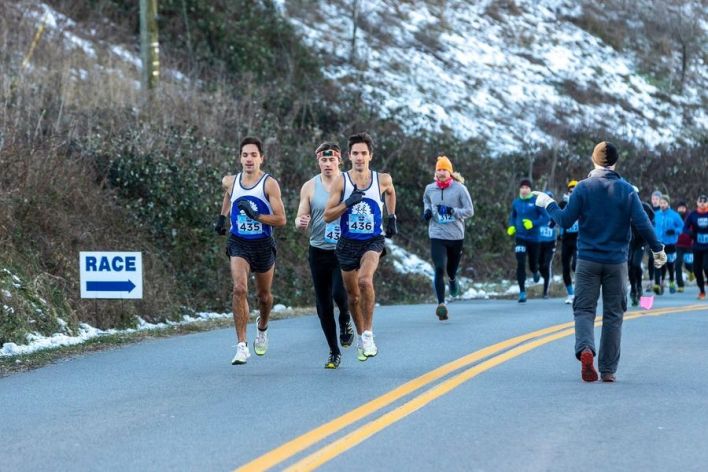 Frozen Toes 10K
January 8, 2022
Course Description:
The event will start at the New Hope Christian Church. From the back of the parking lot you will run down to Welcome Valley Road, taking a right to the turnaround point before heading to the Chestnut Loop Trail. At the trail, runners will run the loop Clockwise or Counterclockwise depending on the year or the race directors perogative. Once back to Welcome Valley Road you will take a right and run back to the church/finish.
Age Groups: 13 male and female age groups. with medals given to the top 3 in each age group. The top 3 male and female winners will receive unique awards.
Age brackets for the event include, for both male and female: 14 and under; 15-19; 20-24; 25-29; 30-34; 35-39; 40-44; 45-49; 50-54; 55-59; 60-65, 66-69, 70 & up.
Parking for the event: The event headquarters is going to be the New Hope Christian Church off of Welcome Valley Road.
S\