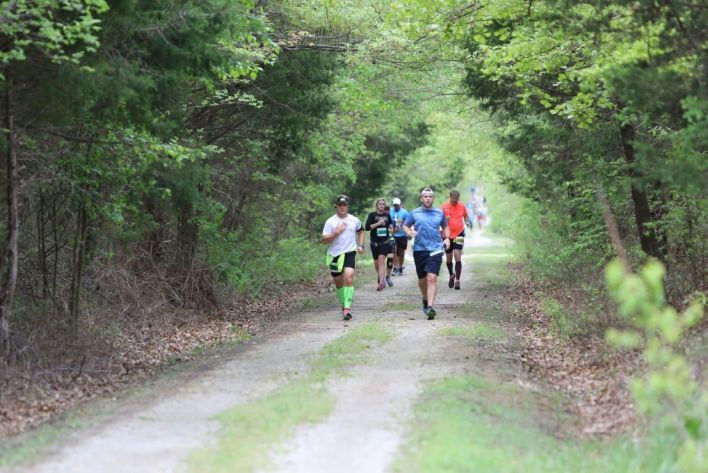 Frisco Railroad Run (formerly the Frisco Marathon) & 50M, 50K, Half Marathon, 10 Mile
April 23, 2022
Our event is LIVE and In person however, if you desire a virtual option, we have that for you as well. You will receive the shirt and medal mailed to you after the event.
Course
All races are on the Frisco Highline Trail, ALL distances are USATF certified - Marathon is a Boston Qualifier!
50 Mile Ultramarathon - Willard to Hwy U (Mile 25, near Bolivar, MO) and back
50K Ultramarathon - Willard to historic Graydon Springs (Mile 15.5) and back
Marathon - Willard to Ridge Runners Rest Stop (Mile 13.1) and back
Half Marathon - Willard to near N Farm Road 65 (Mile 6.55) and back
8K - Willard to Junction Cafe and back
What You Get:
All registrants get a shirts with awesome Frisco railroad art.
All 8k, half marathon and marathon finishers get a Frisco custom medal.
All ultra finishers (50K and 50 Mile) will get a unique Frisco trophy.
First male/female in all individual races get a Frisco trophy for Overall, Master (40+), Grand Master (55+)
The top 3 male and female finisher in the 8K, half marathon, and marathon will receive age group awards in the following age groups:
(<20, 20-29, 30-39, 40-49, 50-59, 60-69, 70+).