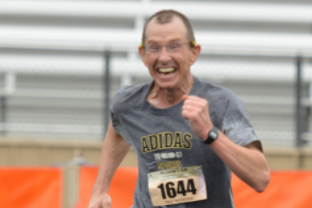 Freedom's Run 2021
October 16, 2022
Tickets
Race Date: October 16, 2021
Race Time: Varies by Race
Race Location: Shepherdstown, West Virginia
Race Link: Freedom's Run 2021

Description: Before you put your shoes on to walk or run the trails and roads, explore the history of the land you will explore. We give great thanks to our partners in the National Park Service, the towns of Sharpsburg and Shepherdstown, and Shepherd University for the privilege of hosting this event.
The entire marathon course is encased in National Park Land, with some brief detours through the country roads and preserved history towns that connect them.
The full marathon is a point to point with a small net elevation loss. You course 4.5 miles Harpers Ferry National Park, cover 10 flat miles on C&O Canal, roll over a country road to Antietam Battlefield for 2 miles, cover 5 rolling miles of the rich land of Antietam, and finish with 4.5 flat to downhill miles into Shepherdstown.