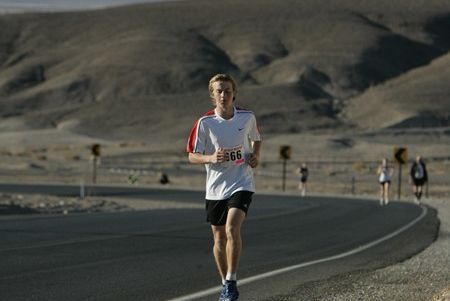 Envirosports Death Valley Borax Marathon & Half Marathon, 10K
February 5, 2022
COURSE DESCRIPTION
All courses are out-and-back along Hwy 190 through the heart of Death Valley, with a short detour off Hwy 190 through Mustard Canyon within the first 3 miles.
All races start and finish by the Day-Use Area near the Oasis Ranch at Furnace Creek.
The 10K turnaround is at 3.1 miles (AT first aid station), the Half Marathon turnaround is at 6.5 miles (just PAST the second aid station) and the Marathon turns around at 13.1 miles.
The entire course is below sea level, completely surrounded by desert wilderness and boasts panoramic vistas of the mountains surrounding Death Valley.
Although the road is not closed to traffic, we ask that you discourage your family and friends from driving along the route. This has caused problems in the past and may jeopardize the future of this event.
COURSE CUT-OFF TIME: 6 HOURS (13:45min/mile pace for marathoners, 27:30min/mile pace for half marathoners). Walkers are welcome to participate.