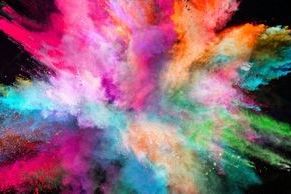 ELKO COUNTY FAIR COLOR CHASE 5K
September 3, 2022
Tickets
$35/$40 (On-line Late)/$45 (In-Person)
Saturday September 4 at @ 8:00 AM (waives leave every 5 minutes)
Entry includes a Color Chase t-shirt & lots of COLOR!. Start & Finish at fairgrounds.
Shirt & wrist band pick-up and in-person registration: Friday 5 pm-7 pm at the Elko County Fairgrounds or event morning 6-7:30 am at the fairgrounds.
Race day registration 6-7:30 am at start-line. Add $5.
Online Discount for kids, teens, and team early registration. Discounts are only for online registrants.
INDIVIDUAL
This is a rather new and innovative way to have fun while running with friends and family!
2021
Due to the completion of the new bridge that spans the Fox River, course modifications were required in order for the course to meet the proper distance. ALL RUNNERS, new and veteran BQ runners, are responsible for understanding the course and tracking their laps. Please note the following:
Lap 1 is different from laps 2-8.
DO NOT just follow the runner in front of you. Due to the wave start, they may be on a different lap and take a different turn.
Course Marshals will be on the course through 9 a.m. (at least 3 laps), and cones and signs all be at every turn for the duration of the race. Course Marshal directions at the split points will be generic and offer two options (one for your first pass and another for all other passes). Runners are responsible for knowing which pass they are on and taking the proper turn.