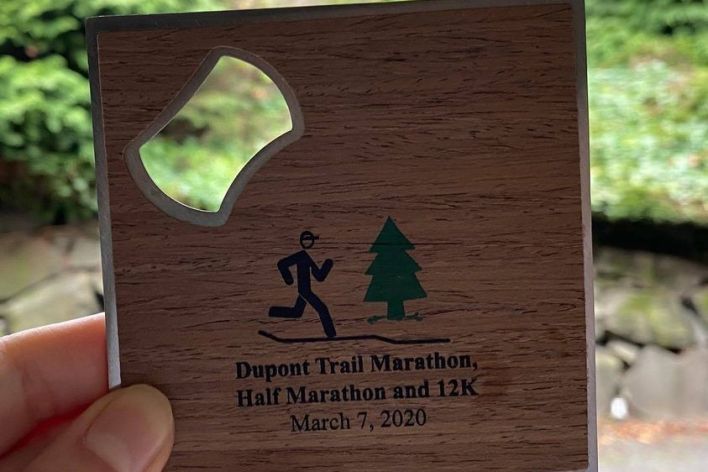 DuPont City Trail Marathon & Half Marathon, 12K
March 6, 2022
1.5 MILER FOR KIDS
The 1.5 miler will be only for kids 13 and under.
FINISHER AWARDS.
ALL RUNNERS WILL RECEIVE A FINISHERS AWARD, BUT MUST BE REGISTERED BY 14TH OF FEBRUARY TO BE GUARANTEED A FINISHER AWARD.
AID STATION
Aid station will be at start and at roughly 7 miles. Aid stations will have food such as M&M, gummy bears, cookies, pickles and etc.
RULES
As far as event rules are concerned:

1. Be respectful of the race staff and volunteers, we are here to support you, be sure to thank them.
2. The trail is not closed for this event, be polite to all users.
3. Do not litter
4. Treat all athletes the way you would want to be treated.
5. Have fun and be safe.
6. The race director has the option of making up rules during the race.