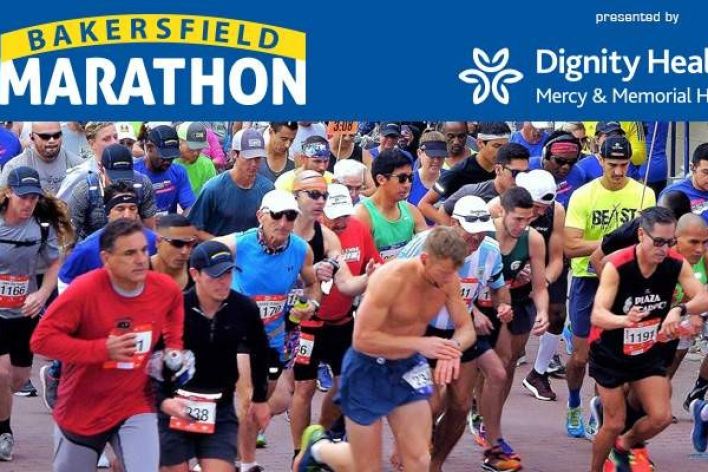 Dignity Health Bakersfield Marathon & Half Marathon,10K, 5K
November 14, 2021
A RACE FOR EVERYONE!In addition to giving local runners an opportunity to run a Boston-qualifying marathon in their own backyard, we are excited to welcome runners from across the U.S. and around the world. The Bakersfield Marathon has a race for everyone!

We have a scenic Marathon, Half Marathon, 10K and 5K! A race for the whole family!

Packet pickup is on Saturday, November 13th, 2021 where you are invited to take part in our Health and Fitness Expo. Saturday at the Expo is the last day to register for any of our events. Special Rate for our 5k! Children 9 and under receive $25 entry fee automatically during registration.