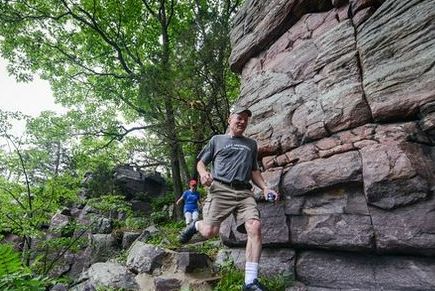 Dances With Dirt Devil's Lake & 50M, 50K, Half Marathon, 10K
July 9, 2022
Tickets
Dances with Dirt continues to lure runners over to the dark side. Not a Peter Cottontail Bunny Trail run but an insane test of human endurance with muscles on fire and a finish line that will leave you beaten to a pulp but totally satisfied! Expect a day that leaves you knowing you are fully awake, alive and living life in full color out near the crumbling edge.
— Head Goat, Baby Goat, Shady, Swamp Dog and all the rest of the Dirt Critters; we can't wait to get back here next year!
Get ready to run with us July 10, 2021!
Registration is now open!
The perfect midsummer road trip trail run! Just north of Madison lies Devil's Lake, an area of amazing geological, ice age creation, the perfect backdrop for an adventure run that includes "The most dramatic aid station location in the world!"