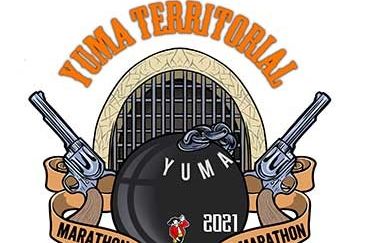 Cocopah Casino Yuma Territorial Marathon and Half Marathon & Half Marathon, 10K
January 30, 2022
MILEAGE MARKERS – The race is marked off each mile, with hydration stations at
almost every marker. There will be a couple of first aid stations on the course as well.
RACE COURSE - Due to the nature of the Yuma Territorial Marathon and Half
Marathon Course only registered runners will be allowed on the course. Bicycles,
strollers and unregistered runners will not be allowed on the course. Runners will be
running on the shoulder of a highway. Remember, that although this is a closed
course with law enforcement providing traffic control, you are still running on the side
of a highway. Please be aware of your surroundings at all times and be safe.