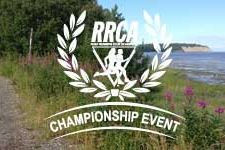 Big Wild Life Runs Marathon (prev. Humpy's Classic Marathon) & 49K
August 21, 2022
Tickets
Course Overview for 49K Championship Race
Our 49K Ultra is meant for those interested in a bit more of a challenge than that presented by the marathon distance. And then there's the uniqueness of running a 49K in the 49th state in the Union.
The 49K Ultra (or 30.44860 miles for the metrically challenged) course begins in the heart of downtown Anchorage. Runners head west on 6th Avenue, north on H Street, then straight ahead on Christensen Drive to 2nd Avenue where the course turns left to join the Tony Knowles Coastal Trail. They run past Westchester Lagoon, Earthquake Park, Postmark Drive and Point Woronzof. Their first turnaround point is approximately 1/4 mile below the top of the Kincaid hill by the chalet. Back at Westchester Lagoon runners bear right (east) on the Chester Creek Trail. From the Chester Creek turnaround (the roundabout at the base of the hill beyond, or east of, the bridge to East High School) runners return to the lagoon and head back to the finish line in downtown Anchorage.
There are five uphills of significance:
About another distance 5K and it is listed below.Our shortest Sunday race begins with a quick trot through downtown Anchorage to our Coastal Trail. From there you'll run with seaside breezes while viewing Mt. Susitna, locally known as "Sleeping Lady," on your ocean side. If fate smiles upon us, Denali will make an appearance to the north. The race finishes at the same location as its start.