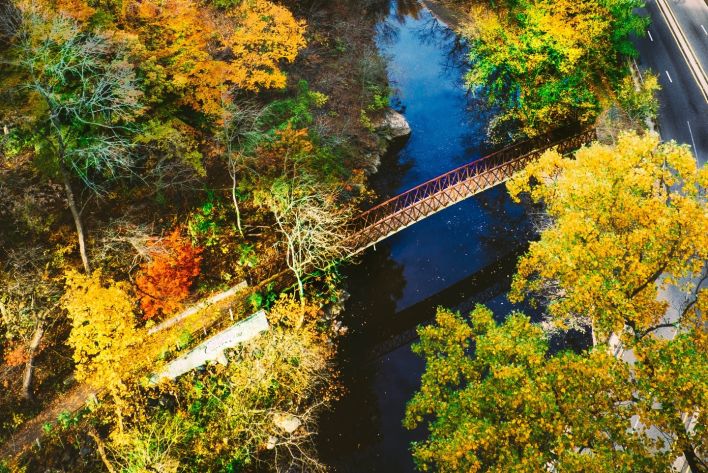 1/2 Sauer 1/2 Kraut Marathon
June 12, 2021
The ½ Sauer ½ Kraut offers a somewhat different experience. You can park at the Cannstatter Volksfest Verein German Club and hop onto a free bus shuttle. You will be running on a mostly shaded & (mostly :-)) flat bike trail alongside the Pennypack Creek. You will be supported by 15 aid stations ( 7 for the half), including Oktoberfest Aid station. Heidi, the Bavarian waitress will hand out gels, and we will invite you (yes, first beer is on us) to beer and brats at the post race festivities, while "Hans" will entertain you with his accordion. Find out who else is crazy enough to run a race like this in the summer and rehydrate properly at the German club afterwards. You will dramatically increase your chances of winning something by dressing in Lederhosen or Dirndl (traditional bavarian dress). A portion of your entry fee will be used to support the park as well as the HCM Foundation, a local charity supporting families affected by cancer.
Along the Pennypack Creek within the limits of Pennypack park. Course utilizes the paved bike path along Pennypack Creek. No traffic at all. You get to run miles and miles within the city limits of Philadelphia without seeing a house or a car at all. The midsection of the course features a bunch of short but steep rolling hills along with a trail section (Mount cuckoo). Some have referred to our course as an Achterbahn ("rollercoaster"). It's certainly not an easy race, but do-able, a good challenge for the experienced runner. Beautiful course along the Pennypack creek. No traffic, no cars, just trees, nature and views of the creek.

This is a summer race, there is a good chance that high temps will make this harder than you anticipate!!! I recommend running the marathon only if you are an experienced runner, who can handle all kinds of adversity. You have been warned :-). No whining on race day.